Kaleido, located in Wuhan,China, was established in 2008 and has been rooted in coffee roasters for ten years.
With the increasing demand for self-roasting and the demand for quality of coffee, Kaleido's coffee roasters has innovated from industrial to home-grade roasting(50-1200g) through self developing, launching M1 M2 and other Kaleido series, which makes roasting safer, easier and more environmentally friendly. Our customers cover coffee lovers, coffee shops and coffee training schools.
Currently, Kaleido has the largest market share of small coffee roasters in China. In order to better service overseas customers , we established Kaweher Group in 2021. Kaweher provides OEM and ODM services. Now we have established in-depth cooperation with some American and European enterprises.
In order to better service customers online,we opened a Coffee Fancier online store, Alibaba store and Aliexpress factory official store in 2021.
Welcome to explore the small roaster market with us.

Coffee Culture&&Kaweher
The word "Coffee" comes from the Greek word "Kaweh",meaning"Strength and Passion".
A nice cup of coffee will fill you with strength and passion throughout the day!
Joining us,you will love coffee roasting ,you will be a Kaweher!
Corporate Mission: Everyone Makes Easy Roasting!
Enterprise Vision: Become the value center of Coffee Fanciers all around the world.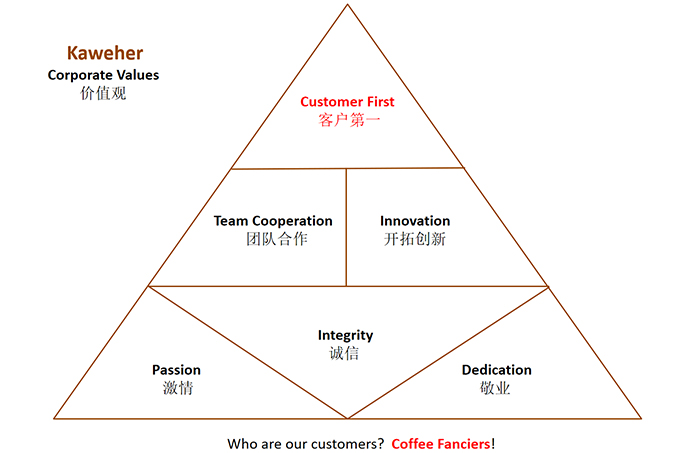 New Coffee Revolutions
So far, The coffee business has undergone two complete revolutions: Soluble coffee represented from Nestle and Maxwell; Chain coffee represented from Starbucks and Costa.Each coffee wave represents an upgrade of coffee quality and taste!
As coffee fanciers continue to pursue "100%-fresh" and "personalized" coffee, Kaleido leads the New Coffee Revolutions! Our target is: Everyone Makes Easy Roasting!
According to different scenarios, we launch different types of coffee roaster .There always have one suitable for you!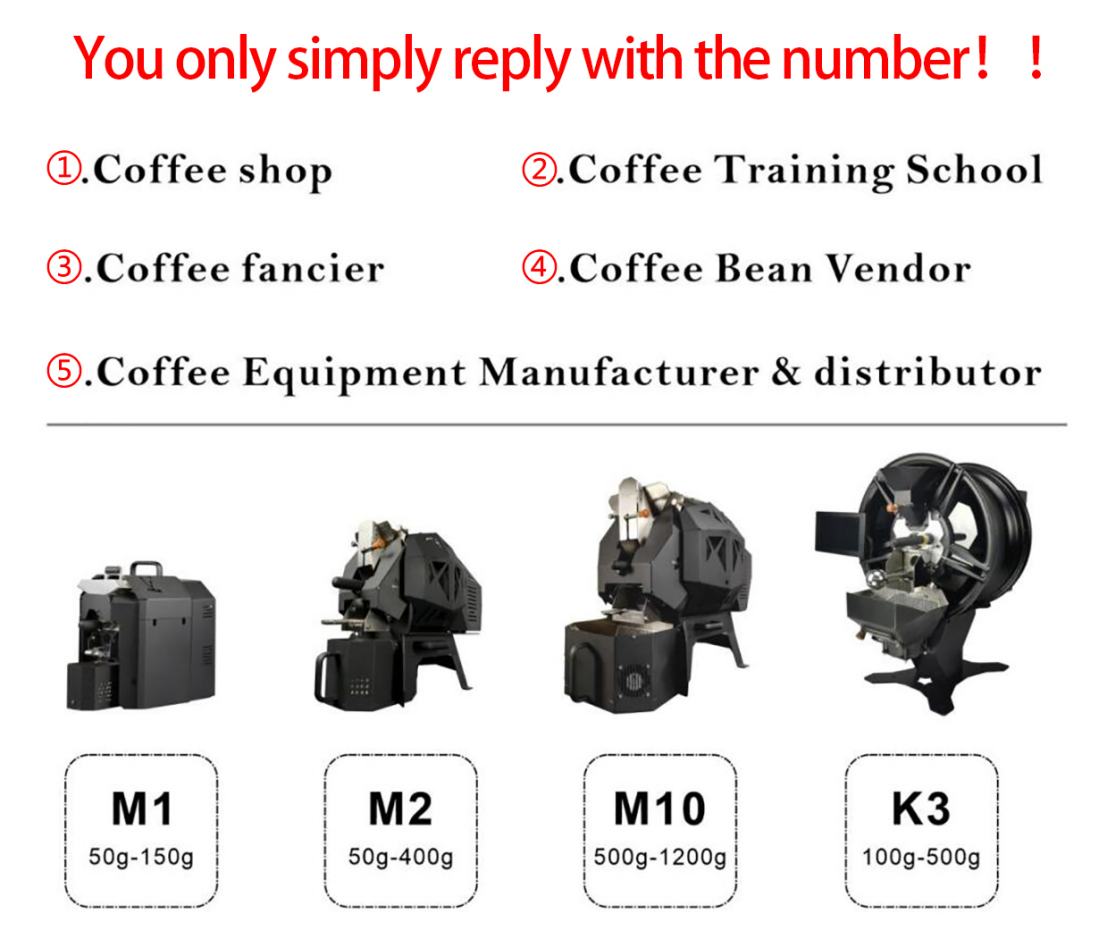 Factory Show
Production are in clean and safe plants. Automated production line and organized tools help us to improve production efficiency and reduce production cost
WHAT CUSTOMERS SAYS
I own two Sniper M10 roasters and have taken on the task of providing the entire community with the roasted coffee beans they need every day. I set about fifty roasting curves according to different bean origins and different needs. This work has enriched my life and allows me to meet many new friends.

Sniper roaster series have generated over 200% of revenue for my coffee shop. I not only provide fresh coffee to customers, but also establish my own brand of packaged coffee. Compared to bullet and Ikawa , Sniper coffee roasters are more valued for money.

I can say that the M1 is a professional coffee roaster that has no rival in this price range, both for cupping test or for personal use. Its value, portability and professionalism are what I look for. As an outdoor enthusiast, my M1 has traveled with me as much as my car.

Get the latest price? We'll respond as soon as possible(within 12 hours)